Biography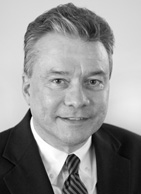 MR. RUSSELL MARKS
INVESTOR/DEVELOPER
Mr. Marks is a real estate investor/developer concentrating on land development. He is a Managing Member of Mintbrook Partners.
Previously, Mr. Marks was the Senior Vice President of Acquisitions and Business Development for Paramount Group Inc. where he was also a member of the Executive Committee. In 1989 Mr. Marks joined Paramount, one of the largest private owners of office buildings in the City of New York, with an approximately 10 million square foot portfolio of Class A high rise buildings.
 In addition, Paramount previously owned an extensive portfolio of enclosed regional malls. Mr. Marks was Vice President in charge of the retail portfolio until 1998 when he successfully sold the portfolio to two public REITs. During his career at Paramount, Mr. Marks was responsible for the purchase or sale of over 12 million square feet of high rise office buildings and regional shopping malls.
From late 1998 until rejoining Paramount in 2003, Mr. Marks was a Managing Partner in the development of Wakefield, a 2,700 acre mixed-use community surrounding a TPC golf course in Raleigh, North Carolina.

Prior to joining Paramount, Mr. Marks was the Associate General Counsel and Development Director for Bramalea Centers Inc., a Canadian public company that developed regional malls and community centers.
Mr. Marks holds a Bachelor of Science degree from The College of William and Mary and a Juris Doctorate from the University of Memphis School of Law, where he served on the editorial board of the Law Review.