Biography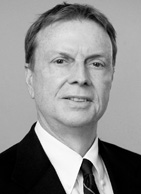 MR. STEPHEN CUMBIE
PRESIDENT
Mr. Cumbie is Chief Executive Officer and Principal of NVCommercial Incorporated, NVRetail and the Metro Realty group, commercial real estate investment, development and services companies which projects exceed $500 million completed or in process in the Washington, D.C. and Denver, Colorado metro areas. NVCommercial and NVRetail projects include office, retail, hotel and mixed use properties. Metro Realty firms provide asset management, property management and development management services for both NVCommercial/NVRetail and third party clients.

Prior to founding NVCommercial, NVRetail and Metro Realty Group, Mr. Cumbie was President from 1977 to 1983 of Elm Street Development (formerly NVLand Incorporated), a residential land development company.

He is a founder of all the "NV" companies including NVR, a publicly traded home-building company that operates through the Ryan Homes and NVHomes trade names. He graduated Phi Beta Kappa from the University of North Carolina in 1970 and received a Masters in Business Administration from UNC in 1973.

Mr. Cumbie has served in leadership roles in numerous community, business and charitable organizations in the Washington area, including the current Chair of INOVA Health System and membership on the Boards of Directors of the Fairfax County Chamber of Commerce, NVR Inc., INOVA, Potomac Bank of Virginia and UNC College of Arts and Sciences Foundation. He was President of the Northern Virginia Chapter of the National Association of Industrial and Office Properties (NAIOP) in 1991 and served as a member of the national NAIOP Board from 1999-2004. Mr. Cumbie was appointed to the Virginia Public Buildings Board by Governor Mark Warner and the Virginia Port Authority Board of Commissioners by Governor Tim Kaine.