Biography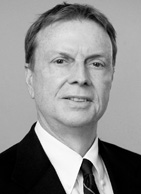 MR. STEPHEN CUMBIE
PRESIDENT
Mr. Cumbie is the Chief Executive Officer and Principal of NVCommercial, Inc., NVRetail, Inc. and Metro Management Services, LLC, specializing in commercial real estate investment, development, asset management and property management services for office, retail, hotel and mixed-use projects which exceed $1.0 Billion in the Washington, D.C., Richmond, Virginia and Denver, Colorado markets.
Mr. Cumbie is also the President of NVCapital Advisors, LLC which managed the NVCommercial Real Estate Fund I, a $30+ Million opportunistic real estate investment fund. The Fund made nine (9) investments totaling in excess of $100 Million and successfully re-positioned and sold all of them. NVCapital Advisors, LLC also manages three apartment developments outside the Fund.
Mr. Cumbie co-founded NVR, a publicly traded home-building company, that operates through the Ryan Homes and NVHomes trade names (2017 revenues of $6.2 Billion).
He is the past Board Chair and board member of INOVA Health System (2016 revenues of $3.3 Billion). He actively serves on various Boards of Directors, including UNC's Kenan-Flagler Business School Foundation and Trustar Bank.
Mr. Cumbie previously served on the Boards of Directors for NVR Inc., WashingtonFirst Bank, NVR Savings Bank and the Potomac Bank of Virginia. He was appointed to the Virginia Public Buildings Board by Governor Mark Warner, the Virginia Port Authority Board of Commissioners by Governor Tim Kaine and the George Mason University Board of Visitors by Governor Terry McAuliffe.
He formerly served as the Executive Director of the Center for Real Estate Development at the University of North Carolina's Kenan-Flagler Business School and as an adjunct professor, co-teaching the real estate development course in the MBA program.
Mr. Cumbie graduated Phi Beta Kappa from the University of North Carolina in 1970 and received a Master of Business Administration degree from the University of North Carolina in 1973.